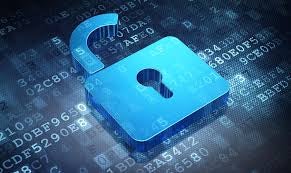 Penetration testing often renowned as pen analysis or pen testing so as to find out the related bugs and vulnerabilities attached to a system or software. This specific testing type refer to the security analysis of any specific program so as to figuring out the actual reason of any vulnerability or threat. Now it's a compulsory practice for organizations around the globe to conduct a comprehensive and timely evaluation of their internal systems and install security technological frameworks. The process of penetration testing is carried out without harming the original network. The person or individual who carried out the test is renowned as penetration tester or pen tester.
---
Why This Process Is Essential
Manufacturing & services organizations around the globe have to use penetration testing process so as to identify any kinds of vulnerabilities and bugs related to their businesses. As they have implanted plenty of different information systems at their work station so a tiny vulnerability or threat in processes may cause a big lag in their future expected performance. These inefficiencies can easily be identified by getting the help of penetration testing services providers. These testing services providers have the necessary tools and techniques to find out the loopholes in any program or software.
Penetration testing is now becoming industry practices for all the business to have a huge success from the future prospect so as to maintain the quality of their services for all their users. Only difference between hacking and penetration testing is the permission of owner to find out the bugs & related vulnerabilities. On the permission of related authorities, penetration testing services providers evaluate the competency of any software to resist against the unexpected flaws and bugs. Penetration testing services provides have the team of professional researchers who help to scan a particular program or information system by employing accurate tools.
Organizations around the globe have to keep in mind the positive impacts of timely vulnerability assessment on all of their installed programs so as to retain higher level quality & efficiency of their service. That will be the only way to ensure customer reliability & help business to achieve desired output goals with reference to their future expected goals. Although penetration testing will be a costly process but the important thing is that, it will surely strengthen your business performance.